Feel Better In Your Body™
Jennifer Novotny with Hands of Lucidity Massage.
I am a nationally certified massage therapist, certified aromatherapist and postural awareness coach. I have been practicing massage professionally since 2005. I graduated with 1025 hours and have several more hours with my continued education of the human body, mind and spirit. I have been in the Boulder area since 2007 and now live in Olde Town Lafayette.
My goal is to make you "feel better in your body". I strive to make each of our sessions as therapeutic as possible, to meet your needs and expectations. I work with my clients to insure the best outcome. I do complementary consultations with each session. We will discuss take home therapies, alternative and complementary "medicines", as well as, the uses of aromatherapy, herbal and mineral supplements.
Here are some of the more common benefits my patients experience are:
reduced pain
reduced stiffness and motion limitations
reduced muscular and emotional stress
increased flexibility
increased blood flow
enhanced soft tissue healing
I invite you to contact me today and experience for yourself the benefits of natural, therapeutic massage therapy.
In health and relaxation,
Jennifer Novotny
Nationally Certified Massage Therapist
Certified Aromatherapist
Postural Awareness Coach
720-291-9875
24 hour cancellation policy
*References on request*




Feel Better In Your Body ™

---



Schedule Your
Appointment Now!


I also offer an array of other treatments... I offer two different detox, slimming body wraps, as well as, two fabulous facials. Any of these treatments will help your body naturally detox and help brighten your skin and leave you looking and feeling younger.

Don't put relaxation, reduced stress and pain-relief off any longer. Call today and allow me to share the countless benefits of safe, relaxing therapeutic massage and start feeling better today!


To learn how to schedule you massage today, click here.




720-291-9875
Gift Certificates Available!!!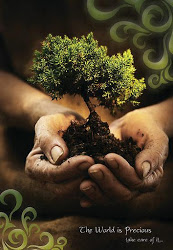 ---
Search My Website
---
Map & Directions
Need a map and/or directions to my office? Check out the interactive map to ensure you arrive safe and on time for your upcoming massage appointment.


I have an office space in Boulder and soon in Lafayette. Mobile Massage to your home is available in Lafayette and surrounding areas!!!


---