Feel Better In Your Body™

One of my clients said, "We take better care of our cars than we do our own bodies. Sad really, because, we can buy new cars!" I could not agree more.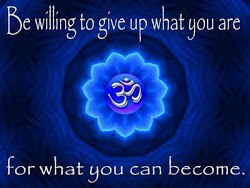 Therapeutic massage is wonderful at enhancing and increasing a number of beneficial processes and functions within the human body.

Massage enhances ones state of well being
Massage enhances soft tissue healing
Massage increases flexibility & range of motion
Massage increases muscle tone
Massage increases blood flow
Massage increases dopamine & serotonin levels
Massage increases and improves lymphatic fluid flow & drainage
Massage induces relaxation
Massage stimulates the immune system
Similarly, therapeutic massage is extremely effective at reducing and often eliminating a number of uncomfortable and restrictive symptoms and conditions.

Massage reduces constipation
Massage reduces cortisol levels
Massage reduces depression
Massage reduces emotional stress
Massage reduces joint stiffness
Massage reduces muscular tension
Massage reduces pain
Massage reduces scar tissue formation
Massage reduces soft tissue knots and trigger points

Feel Better In Your Body™



Jennifer Novotny

I am a nationally certified massage therapist, certified aromatherapist and postural awareness coach. I have been practicing the art of therapeutic massage since 2005. I graduated with 1025 hours and have several more hours with my continued education of the human body, mind and spirit.

I have been in the Boulder area since 2007 and now live in Old Town Lafayette. My goal is to make you "feel better in your body". I strive to make each of our sessions as therapeutic as possible and to meet your needs and exceed your expectations. I work with my clients to insure the best outcome. I do complementary consultations with each session. We may discuss take home therapies, alternative and complementary "medicines", as well as, the uses of aromatherapy, herbal and mineral supplements.

I look forward to working with you and becoming your personal therapist. Please feel free to contact me with any questions or concerns. If you reach my voicemail, please leave a message, as I will get back with you ASAP. Feel better today, by calling today!

---



Schedule Your
Appointment Now!


I also offer an array of other treatments as well as wonderful massage therapy... I offer a few different detox, slimming body wraps, as well as, fabulous facials. Any of these treatments will help your body naturally detox and help brighten your skin and leave you looking and feeling younger.

Don't put relaxation, reduced stress and pain-relief off any longer. Call today and allow me to share the countless benefits of safe, relaxing therapeutic massage and start feeling better today!


To learn how to schedule you massage today, click here.



720-291-9875
Gift Certificates Available!!!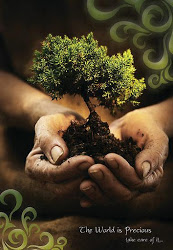 ---
Search My Website
---
Map & Directions
If you're coming from another location and you are not familiar with the streets on the map below, please contact me for directions at

(720) 291-9875.

The Commons
400 E. Simpson St
Garden Level, Suite 4


Hands of Lucidity
Jennifer Novotny
Nationally Certified Massage Therapist
Certified Aromatherapist
Postural Awareness Coach



A credit card is required to hold all appointments.
With
on-line bookings, I will be calling you to get your credit card information to hold your reservation...
On-line bookings can only be made with a minimum of
24hour-notice.
24 hour Cancellation Policy!
If you want a time that is not available on the schedule, please call me,
as I may be able to come in especially for you! As a precaution to ALL CLIENTS, please do not come in sick, we will reschedule you at no additional charge, thank you for your understanding!
---